VELA releases new research report
Open for Business:
The Economics of Everyday Entrepreneurs in Unconventional Education
Curious about how unconventional learning environments operate? Our latest research explores the diverse business models that education entrepreneurs are using to launch and sustain their programs.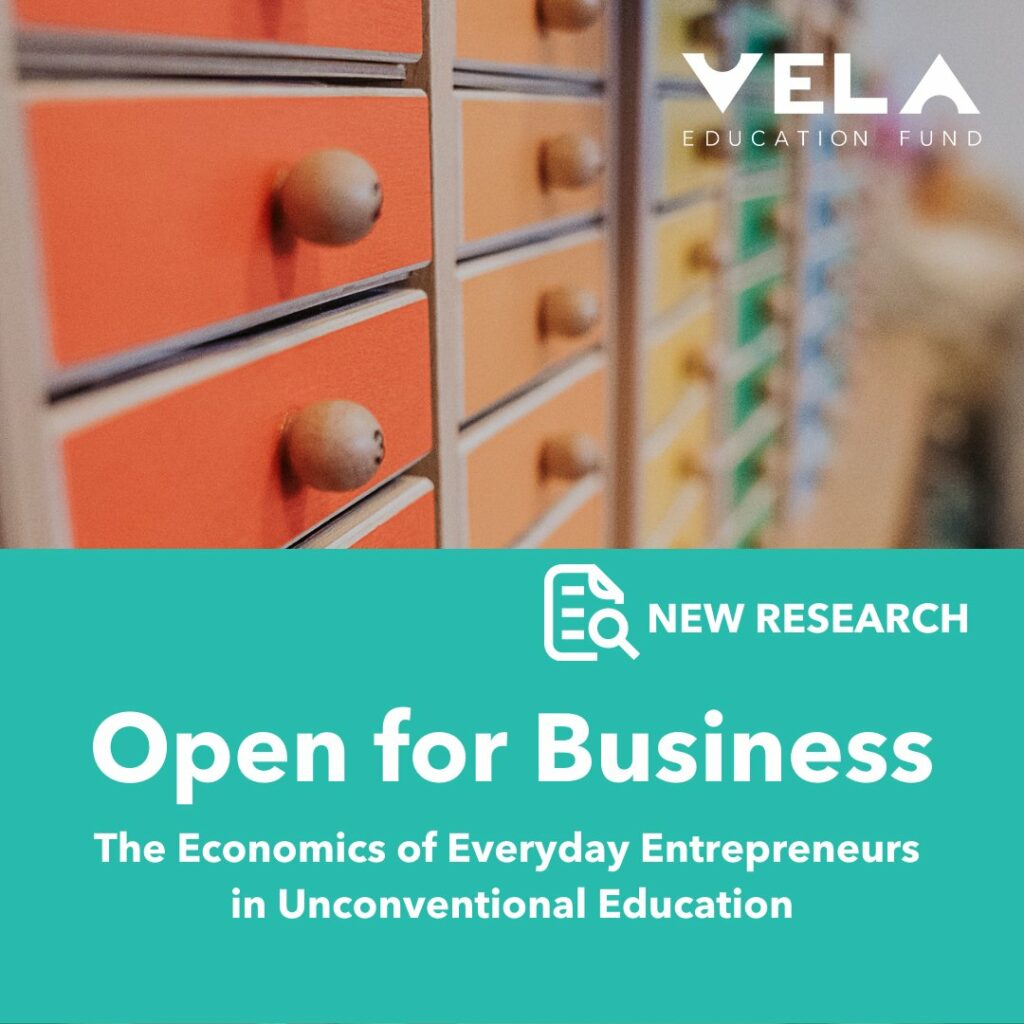 VELA Education Fund supports everyday entrepreneurs who are boldly reimagining education.
---
Get Inspired: Stories of Our Grant Recipients