Like millions of children, Tonya Kelly's teenagers experienced bullying behavior from their peers in high school. The experience set Kelly on a path to become a leader among anti-bullying efforts in her community.
"One in five students report being bullied. Our community needed a voice against bullying, and I stood up to be that voice," said Kelly, who in 2017 founded Empower Our Youth Foundation, a VELA Meet the Moment grantee.
Empower Our Youth Foundation partners with school districts and community groups in Columbus, OH and Erie, PA to provide at-risk students living in underserved Black communities with cost-free STEM activities, arts and crafts, community events, bullying prevention resources, and social wellness resources for youth ages 6-17. The program's focus on relationships and community-building aims to combat bullying, a leading cause of suicide and attempted suicide among children and teens.
In Ohio, the adolescent suicide rate increased by 56% from 2010 to 2020, becoming the leading cause of death among teens and preteens ages 10-14 and the second leading cuase of death among Ohioans ages 15-34.
School closures, rising unemployment among parents, and prolonged periods of isolation during the COVID-19 pandemic increased bullying, mental health issues, and suicide risks in teenagers, especially among those living in poverty and underresourced communities. Kelly's Empower Our Youth team sought out students during the pandemic to help them feel connected during an isolated time.
But Kelly explains that bullying is still a taboo subject among many Black communities.
"We are working to change that mindset," she said.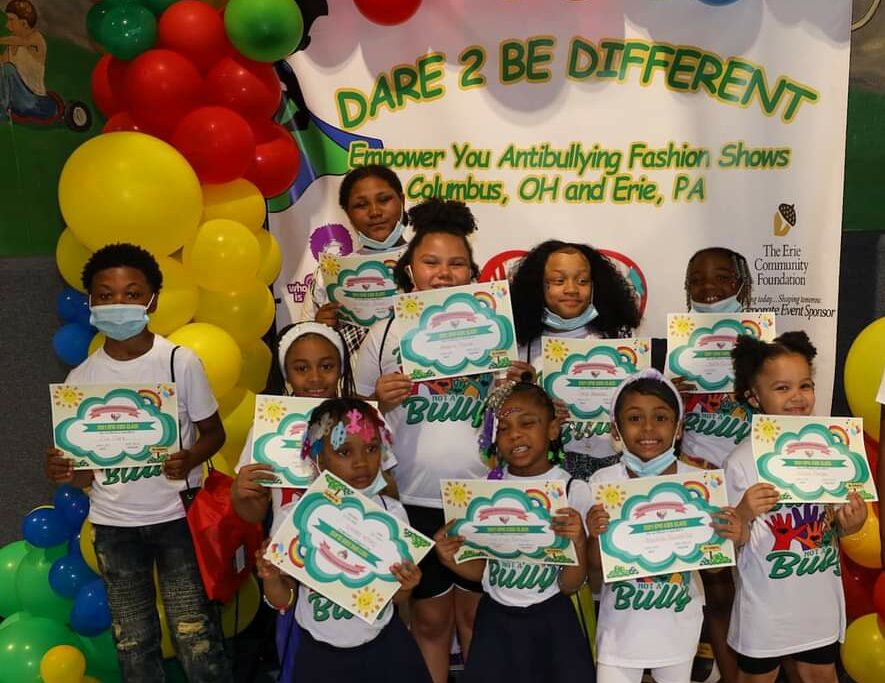 Black high school students in Ohio attempted suicide at a much higher rate than white students, according to the results of Ohio's 2019 Youth Risk Behavior Survey. Additionally, Black communities often struggle with limited access to mental health and suicide prevention services.
"We give our youth a voice," said Kelly. "We provide a safe place to report personal bullying incidents to the authorities. A safe place for them to share their stories and connect with others who have been bullied."
Empower Our Youth is working to expand its impact by bringing community leaders, educators, and medical workers into the community centers in Columbus, OH and Erie, PA.
"We know that family and community support prevents bullying behaviors," said Kelly. "Providing fun and healthy experiences for our children to come together and feel connected is critical to what we do."
Empower Our Youth hosts a video podcast highlighting positive things happening in Columbus, OH. Events include Dare to be Different fashion shows and Books and Badges community events at which Columbus Division of Police officers distribute donated books and read stories aloud to youth.
"Building community, creating relationships, and letting our youth know we are here; that they are loved; that they are special. That's what we do," Kelly said.
Learn more, support, and follow Empower Our Youth