May 25, 2022 – VELA Education Fund today announced 32 recipients who will receive $1.4 million in Next Step grants ($25,000-$50,000) to grow their nontraditional education programs – microschools, homeschool co-ops, and other models – across the country. These recipients previously received a VELA Micro grant ($2,500 or $10,000) and, over the course of a two-step application process, demonstrated both their proven track record in serving the values of learners and families and their ability to expand to accommodate unmet demand.
More than 550 of VELA's Micro grant recipients submitted a pre-application for this follow-up opportunity. Of that initial group, 187 were invited to complete full applications, from which the 32 recipients were selected.
With the new funding, the 32 programs expect to serve 5,600 additional learners and families.
"VELA supports entrepreneurs who are bravely and creatively offering nontraditional education opportunities," said Meredith Olson, VELA's President. "Families are increasingly seeking learner-centered, community-based alternatives that enable children to develop their unique talents."
During the pandemic, interest in nontraditional education soared, with the percentage of families homeschooling their children doubling. As schools reopened, many families opted to continue with nontraditional models.
For example:
Adamo Education, an Arizona-based network of microschools, plans to add 80 learners to its current group of 28;
Barefoot University, a network of nature-based forest schools founded by two moms in Texas, plans to open 15 more chapters across the country within the next year and grow from under 900 learners to more than 2,300; and
Classeteria, a homeschool resource center based in a South Carolina shopping mall, expects to grow dramatically and add 240 students to its current crop of 39.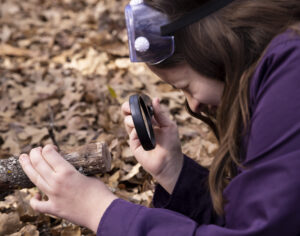 These grant recipients represent the most compelling reinvestment opportunities in VELA's community. Grant recipients primarily represent learning environments, and also include programs that are building the capacity of other models and entrepreneurs within the community. In general, grant recipients were selected because:
They are challenging the status quo and represent, new scalable models outside the traditional bounds of school;
Their existing waitlist can immediately double learners served and/or reach 100+ additional learners;
They have a defined point of view on how to measure success and are achieving defined metrics;
They are scaling products and platforms that funnel back into the VELA community to expand capacity and collaboration; and
They are building scalable support and coaching for families implementing non-traditional learning.
VELA launched the Next Step grants in response to feedback from its community. As VELA last year reviewed Bridge grant ($50,000-$250,000) applications, the team noticed many programs were looking to expand, just not at the scale that the Bridge grant application specified. VELA started the Next Step program to support this intermediate growth, past the early-stage seed funding of the Micro grants but not yet at the point where established programs are bridging to broader adoption, as the Bridge grants target.
Here's a breakdown of the 32 Next Step grant recipients by the numbers:
56 percent of recipients identify as people of color
The recipients reside in 18 states and Washington, D.C.
Most programs (22) serve learners; others provide support to families implementing nontraditional learning models
The recipients are nearly evenly split between homeschool co-ops (9) and microschools (8), with the rest of recipients a mix of other program models, including hybrid homeschools, virtual schools, and a charter school.
Here's a full list of the 32 recipients, their locations, and their websites:
Since launching its competitive grantmaking program in August 2020, VELA has awarded over 1,350 grants totaling more than $13 million.
##
Meredith Olson, President of VELA Education Fund, is available for interviews. Please contact Lisa Cohen at lisacohencomm@gmail.com.