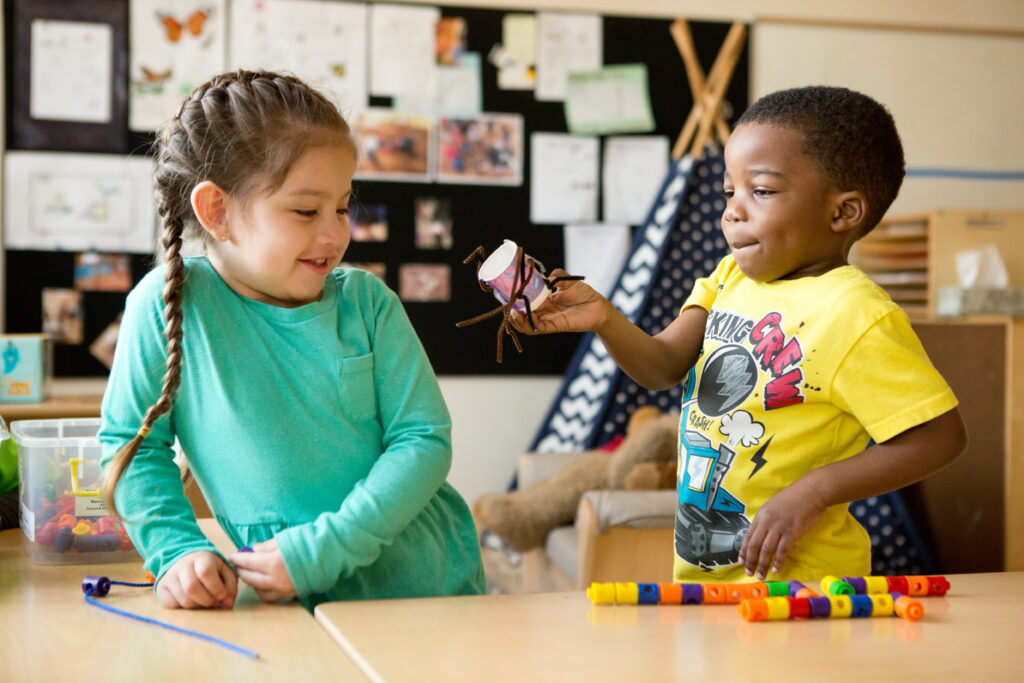 Access to early childhood education is critical to setting children on a path to success. To help parents and educators monitor how young children are developing, VELA Meet the Moment grantee Cognitive ToyBox developed a play-based school-readiness resource.
Cognitive ToyBox is intended to help parents and educators assess young students' growth in formal and informal early childhood education settings. It combines observation and game-based assessment tools for children from birth to five-years-old. The tool provides a picture of a student's development and enables educators to use the information on a weekly basis to individualize instruction. The research-based organization serves educators in both formal and informal education settings, such as home-based family child care providers and learning pods.
Click here to learn more about how Cognitive ToyBox informs learning within in-home environments.
Learn more about Cognitive ToyBox at www.cognitivetoybox.com.
Contact hello@velaedfund.org to share your own nontraditional education innovation.