Longtime homeschool groups and microschools in eastern and central Pennsylvania are experiencing enrollment increases at unprecedented rates, reflecting a nationwide trend of more families pursuing nontraditional learning programs for their children. Here we introduce three VELA grantees that are working to meet the increased interest in their Pennsylvania programs.
"When I first started homeschooling my children 25 years ago, I was considered to be an outlier," said Teresa Stec, founder of St. Joseph's Homeschool Co-Op of NEPA in Scranton. "Today, and especially during the pandemic, it's become normalized. Homeschooling is a vehicle for incredible change."
For the first time in its history, St. Joseph's Homeschool Co-Op of NEPA, a homeschool that offers academic and extracurricular classes to homeschooled children, has a waitlist. Able to serve up to 60 school-aged students thanks to donated space, the school has 40 additional students hoping for an opening this fall.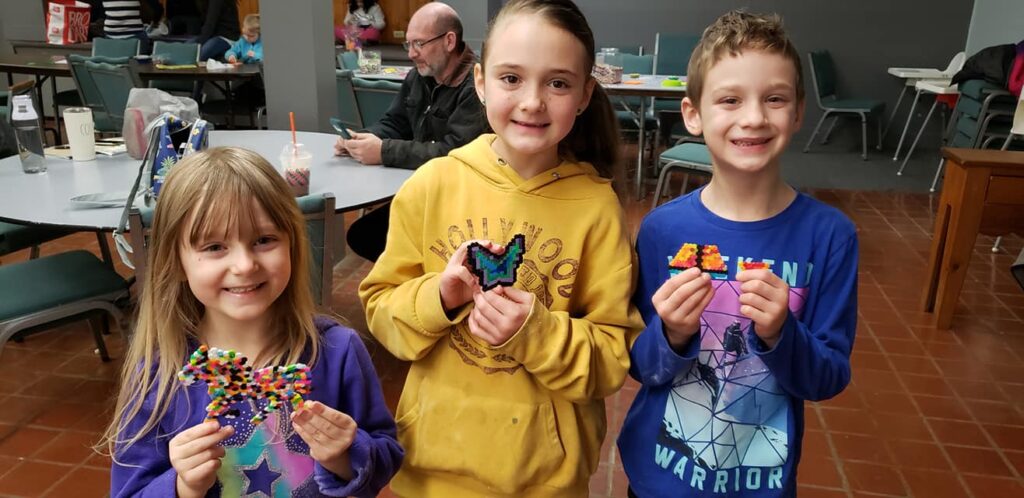 Nearby in Scranton, Maria Kaupas Academy, a homeschool enrichment program, is experiencing similar enrollment demands, pressing the need for more space, furniture, and instructors. Thanks to its VELA grant, the school was able to serve more students this year.
"Initially, those who joined our program were traditional homeschoolers," explained Maria Kaupas Academy coordinator Kathleen Kadonoff. "As we grow, we are attracting families who seek alternatives to traditional brick-and-mortar schools, both public and private."
Meanwhile, in Williamsport, Valley Learning Community, a co-op for homeschool families, is more than doubling its enrollment from 32 students last school year to 80 students this fall.
"Our community has seen a huge spike in homeschooling because of the pandemic, but many are continuing because they want more freedom in their education for their children," said Valley Learning Community founder Carolyn McKeon. "We provide that access."
The global COVID-19 pandemic has sparked new interest in homeschooling, and the appeal of alternative school arrangements has since exploded. Nearly 2.6 million kids have switched from traditional school to homeschooling since the pandemic began, according to a new report from the Bellwether Education Partners. The US Census Bureau's 2020 survey indicates that homeschooling rates increased across all regions, including in Pennsylvania, where the percentage of households choosing to homeschool rose to nearly 11 percent at the start of the 2020-2021 school year. Nationwide, the number of homeschooling families doubled. 

Learn more about VELA's grantees here.
Contact hello@velaedfund.org to share your own nontraditional education innovation.