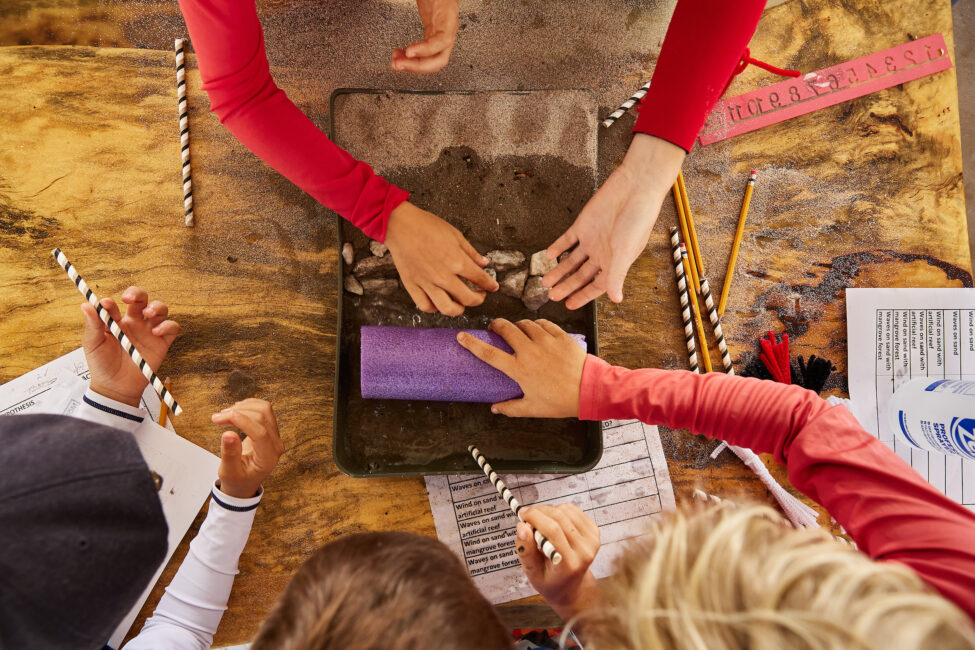 Grant Programs
VELA supports thousands of independent operators who facilitate learning outside the traditional bounds of 'school.' Apply to join our community!
VELA is catalyzing a diverse ecosystem of out-of-system providers, so that families can access the learning environments that work best for them. All programs that VELA supports exist to serve learners and families participating in unconventional learning outside of traditional public, private, and charter schooling.
Through three tiers of investments, we support everyday entrepreneurs implementing unconventional, out-of-system learning within their communities, provide additional resources to grow the programs with the most promise, and ultimately, transform the future of education.
Microgrants
$2,500 and $10,000
Fast-cash grants that enable entrepreneurs to quickly put their ideas into practice to meet learners' and families' needs.
Next Step Grants
Up to $50,000
Follow-on funding for VELA-funded models showing early promise and experiencing significant demand in their communities.
Bridge Grants
Up to $250,000
Larger grants to bridge scalable learning models and ecosystem builders to wider
adoption.
What does VELA support?
VELA's grant programs provide funding to everyday entrepreneurs whose work falls into one or more of the following categories:
Unconventional Learning Environments:

Entrepreneurs operating unconventional learning environments for out-of-system learners not enrolled in public, charter, or traditional private schools (micro school, learning pod, homeschool co-op, unschool, or any other setting that serves as the primary learning environment).

Ecosystem Builders:

Entrepreneurs who offer content, infrastructure supports, resource platforms, and other programming utilized in unconventional, out-of-system learning environments.

Community Catalysts:

Entrepreneurs that provide resources, support, and guidance to families participating in out-of-system learning, or contribute to knowledge sharing and collaboration among entrepreneurs in the out-of-system space.
What makes a program a good fit for funding?
VELA prioritizes programs outside the bounds of schooling that:
Foster "permissionless innovation" in education:

VELA supports passionate entrepreneurs who are launching and expanding out-of-system learning opportunities that are responsive to the learners and families they serve, without requiring the blessing of public officials, funders, or those in power.

Empower families to own and drive their learning experiences:

VELA invests in programs that enable learners and families to customize a learning experience that is just right for them. This includes primary learning environments that give families ownership of their experience; modular out-of-system learning experiences that families can assemble and customize; and resources for families new to out-of-system learning.

Encourage openness and creativity with respect to how learning happens.

VELA invests in models that stretch the canvas on the where, how, when of school, unlocking as much innovation and creativity as possible.

Increase access to education entrepreneurship:

VELA prioritizes 'everyday entrepreneurs' – parents and grandparents and community members and students and educators who share an entrepreneurial spirit, and a desire to meet the needs of the learners and families they serve.
Do I qualify?
In order to qualify for VELA funding, applicants must:
Use funding for a qualifying charitable purpose.
Serve K-12 learners or programs outside of traditional public, private, or charter schools.
Use funding within the United States or its territories.
Be operational now or in the immediate term. VELA does not award planning grants.
Have proof of concept. Applicants must be publicly verifiable through website, social media, or other publicly-available information.
Have a question about our grant programs? Contact grants@velaedfund.org.