VELA grant recipient Andrea Salzman is releasing a book!
The mom of two was inspired by her daughter, Lacy, who noticed that none of the books they read featured homeschooling characters like her.
"There were no books that had homeschoolers in the book," Salzman said. "It was all about someone who gets in a yellow bus and leaves their family and goes away for the day."
So Salzman sat down and – with writing help from her daughter, illustration support from another homeschooling student, and a Micro grant from VELA – wrote a book of her own, Homeschool PJ Time.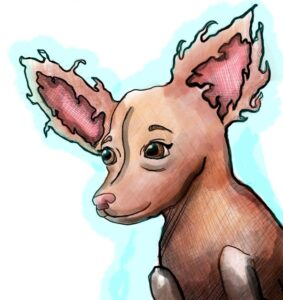 Salzman next turned to publishing the book.
"I quickly realized very few traditional publishers were looking for authors who are homeschool advocates," Salzman said. Undaunted, she and her family started their own publishing company.
The book, which is set for release on July 12, follows a 6-year-old character named Nina Batina as she learns about topics like Newton's laws of motion, states of matter, potential and kinetic energy, the painter Claude Monet, Beethoven's Symphony No. 5, and more. The topics loosely align with the Classical Conversations curriculum, which is widely used by homeschooling families like Salzman's. "We thought it made sense to write about what our own family does and loves doing," reported Salzman.
Given the family's history of entrepreneurship and books, it's no wonder Salzman is becoming an author. Her son, Colby, now 14, started his journey five years ago during an entrepreneurship unit. He started bundling books from the Who Was biography series and selling them to homeschooling families, making it easier for the families to access the books that are most relevant to the curriculum. He sells the sets to about 500 families each year through ColbyBooks: Excellent Books for Homeschoolers.
Families who want to read Homeschool PJ Time but can't wait for the July 12 release date are encouraged to sign up to receive an early, digital version of the book.
Learn more about Homeschool PJ Time: Website