"We wanted our kids to have a childhood and be kids while gaining an education. We believe bringing learning to life is what kids deserve." 
So says Green Gate Children's School's founder Katie Saiz, who in partnership with her husband, Stan Saiz, runs a nature-based micro-school in Wichita, Kansas.
Green Gate's curriculum places an emphasis on science and community to help students deepen their sense of self, make healthy choices, build compassion for others, and connect to the world around them.
"You won't find our students sitting in rows of desks or school bells dictating the schedule," Katie Saiz said. "Instead, our students spend their days in flexible, mixed-age classroom spaces and spend lots of time outside in our nature-inspired play areas."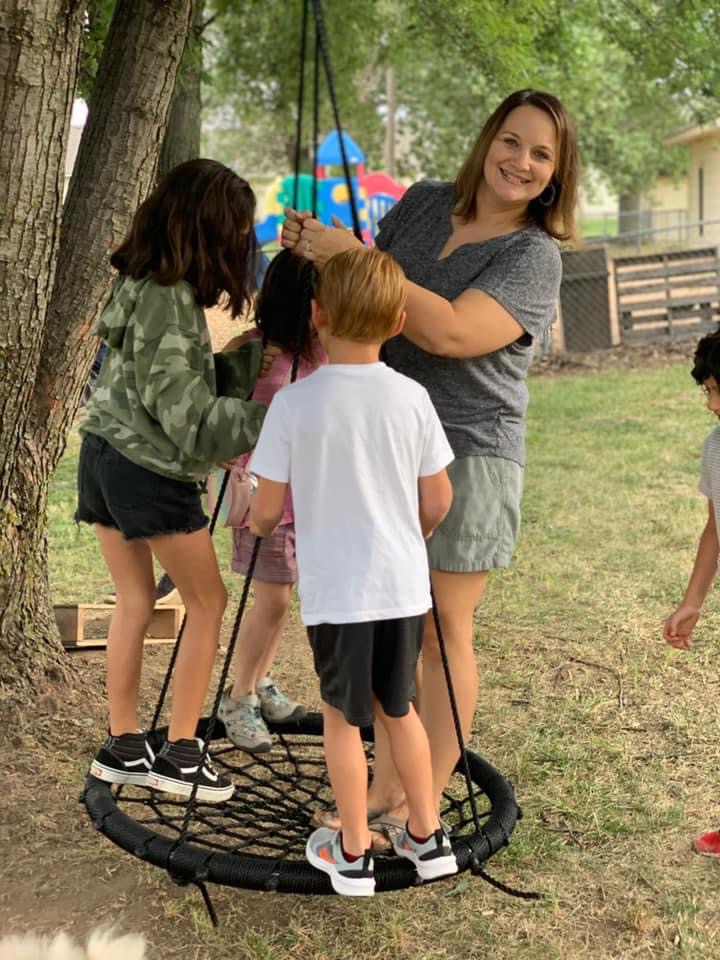 Self-described "everyday entrepreneurs," Katie and Stan Saiz rose to the challenge of filling the gap between public, private, and homeschool options when their children were preschool age. They developed a nature-based education model that uses hands-on, everyday life experiences to educate a child.
Green Gate Children's School is a Kansas state-licensed micro-school that serves 45 students in grades preschool through 5. It uses outdoor play experiences as the basis for teaching the whole child. Green Gate educators work with students to set their own learning goals and develop essential skills and concepts at their own pace.
Previously operated out of a home-based school, Green Gate Children's School expanded to serve elementary age students in August 2020 and now operates on a 2.5-acre property. Thanks in part to support from the grant received from VELA through its partner 4.0, Green Gate will begin construction this spring to expand its outdoor classrooms and play-inspired spaces, adding gardens and new play equipment.
"Students spend lots of time outside climbing, swinging, building, digging, and collecting natural materials," explains Saiz, who trained as a traditional teacher earlier in her career. "They help care for animals and tend our vegetable gardens and experience the joy of watching food grow from seed to harvest."
##
To learn more about Green Gate Children's School, visit www.greengatechildrensschool.com.
Contact hello@velaedfund.org to share your own out-of-system innovation.