Writing in the dirt, using rocks to make letters, problem solving how to move a tree branch, creating patterns using the natural elements, and observing the changes in the sky are just a few activities one might find in the outdoor learning space of EarthChild Explorers in Temecula Valley. 
Borne from the pandemic and in response to the difficulties of remote learning, particularly for young learners, EarthChild Explorers is an exclusively outdoor microschool that utilizes nature as a fundamental tool to teach literacy, math, science, social studies, and the arts to students in preschool, kindergarten, and first grade.
Modeled after the increasingly popular forest school learning style, the nature-based microschool is led by trained practitioners who nurture learner-led exploration and discovery. Forest schools apply outdoor learning methods in a forest or woodland and are designed to support play, exploration, and risk-taking.
"When we enter the nature spaces we leave them as they were when we entered," said founder Karla Withrow, an early childhood education teacher and child development coach. "This teaches care and respect for our environment and communities in which we live."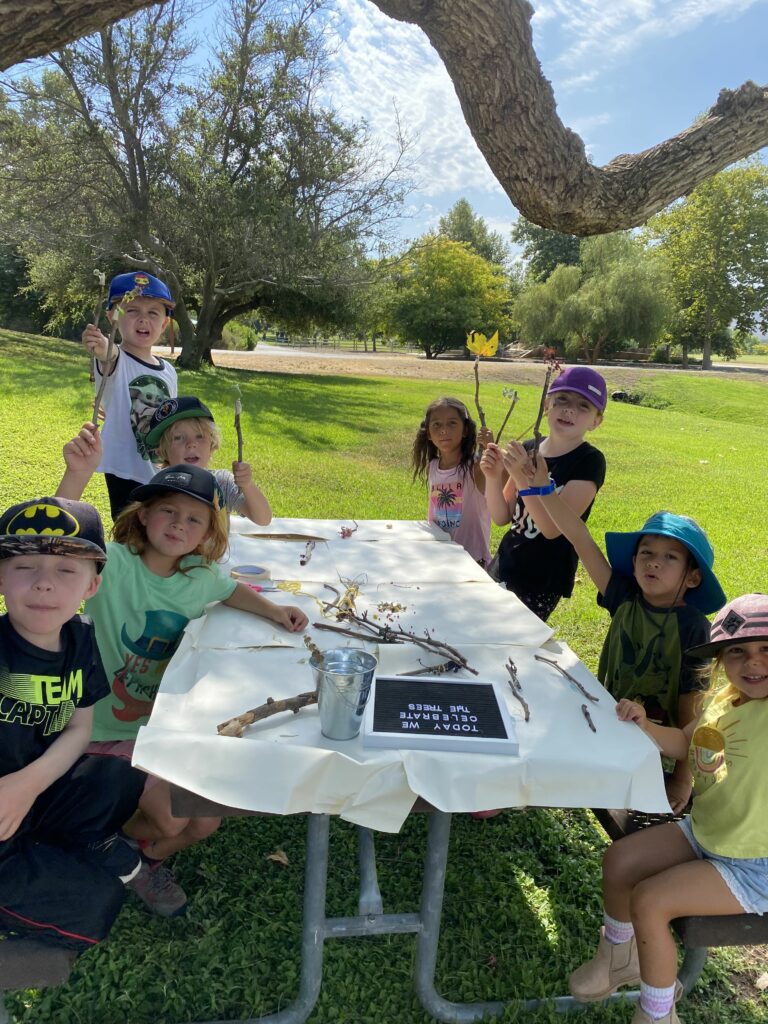 The first known modern forest school in the U.S. was founded in California in 1996. As of October 2020, there were an estimated 50 forest schools in California, according to the California Association of Forest Schools, having gained popularity during the COVID-19 pandemic when many families struggled with remote learning. 
"Outdoor learning is an effective, healthy alternative to traditional school or remote learning," Withrow explains. "It provides a unique approach that fosters a natural love of learning." 
Research has found a range of positive impacts to the development of young children who are exposed to frequent, unstructured play in diverse natural settings. Some of these developmental gains include the ability to think critically, problem solve, collaborate, take risks, and build resiliency. Studies have found that children who attend outdoor schools have improved self-confidence, social skills, language development, communication, motivation, and concentration.
Learn more about EarthChild Explorers.
Contact hello@velaedfund.org to share your own nontraditional education innovation.