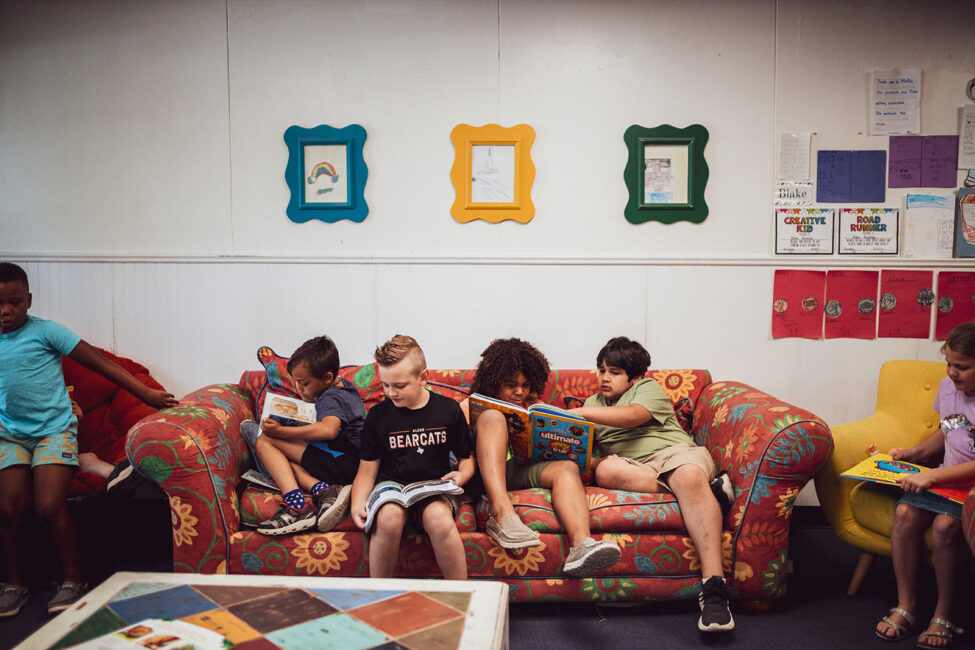 Next Step Grants
Next Step grants are an opportunity for VELA to reinvest in programs and ideas within the VELA community that are facing immediate opportunities to expand impact.
VELA is now accepting applications for its 2023 Next Step program.
Eligibility
The Next Step grant program is a competitive grant program available to current members of the VELA community (people or organizations that have previously received a VELA micro grant).
Next Step grants are prioritized for members of our community that are experiencing significant, unmet demand to expand to serve more learners and families, and demonstrate readiness to immediately increase their reach and impact. All VELA micro grant recipients are eligible to apply.
Investment criteria
All Next Step grant recipients must meet VELA's investment criteria. To be considered for Next Step funding, applicants must:
demonstrate an immediate opportunity to expand their impact, as evidenced by unmet demand from their target audience.
clearly articulate their vision of success and the value their program creates.
provide evidence of early indicators of effective implementation and impact.
have well-defined goals and the capacity to execute with excellence.
have an implementation plan in place to serve more learners and families within 3 months of applying.
Funding decisions will be based on programs' readiness to immediately increase their impact, utilizing the following criteria:
Unstoppable, Permissionless Entrepreneur.

The program is led by a powerhouse entrepreneur, has experienced substantial growth, and is on the path toward expanding its impact, with or without additional VELA support.

Immediate Growth Potential.

The applicant provides clear evidence of additional demand for the program that, with additional funding, could immediately be met.

Value Creation.

The applicant has a defined point of view on what success looks like for their program and provides evidence that the program is delivering against these outcomes.

Sustainability.

The applicant has creatively structured its business model to generate revenues while increasing access, and is not reliant on grant funding to sustain into the future.

Community Building Potential.

The program is deeply rooted in the community it serves as well as the broader out-of-system education community in its immediate area.
Previous Next Step grant recipients include
Application process and timeline
VELA's 2023 Next Step grant application is now open and closes on Friday, October 20, 2023, at 5 pm EST. The application process is rolling.
Eligible VELA community members will receive an email on May 5, 2023 with a unique link to apply.
Applications may be submitted at any time during the application window. Applications are reviewed in rounds; see a more detailed timeline below.
To ensure timely communications, please add grants@velaedfund.org to your safe-sender list to ensure you receive our communications.
Applicants should apply when they believe they are best positioned to deliver against the above funding criteria.
Please note that Next Step grants have limited available funding, and while previous Micro grant recipients are eligible to apply, this is not guaranteed funding. Each application will be evaluated based on its own merit and alignment with VELA's Next Step criteria.

UPDATE

: Round 4 Next Step grants are available to 501c3 nonprofit organizations. However, VELA is also open to considering mission related investments (MRIs) in for-profit organizations or LLCs. MRIs include microloans and SAFE investments.
The 2023 Next Step grant review timeline is detailed below.
Round 1

Round 2

Round 3

Round 4

Application opens

May 4
May 4
May 4
May 4

Submissions due

May 25
5:00pm EST
July 21
5:00pm EST
September 15
5:00pm EST
October 20
5:00pm EST

Review process

May 30 – June 23
July 24 – August 18
September 18 – October 13
October 23 – November 17

Decisions communicated

By June 30
By mid September
By October 20
By November 22

Payment sent

Week of July 12
Late September
Week of October 30
Week of December 4
*We do our best to adhere to the timeline outlined above regarding communicating our funding decisions and sending payments to grant recipients. Please know that our timing may shift, and decisions and payments may be communicated later than the dates listed. If we are delayed in our decisions or payments, we'll communicate with applicants and provide an update via email. To ensure timely communications, please add grants@velaedfund.org to your safe-sender list to ensure you receive our communications.