For all the talk now about pandemic-related mental health challenges for students, it's worth remembering how things were before COVID-19. In 2019, more than a third of high school students had "experienced persistent feelings of sadness or hopelessness, a 40 percent increase since 2009," according to the CDC. 
"Students are already at risk and needing help," said Maricela Luna, a veteran public school counselor. "COVID made it worse."
That's why she founded Pathways HomeEd, a program designed to meet students' needs and passions with an individualized education, one-on-one meetings, and electives. "Sometimes public schools aren't a good fit for students," Luna said. "What I do differently is I meet with the families, I meet with the parents, I review their transcripts, and ask 'Why are you here?'"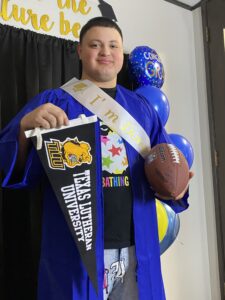 Recently celebrating its one-year anniversary with a move to a larger space, Pathways HomeEd serves over 50 middle and high school students in San Antonio, Texas. Maricela Luna and her staff work with students to build short-term and long-term goals and then provide the support needed to reach those goals. "As a K-12 counselor, I know the importance of meeting the needs of students with a holistic approach," she said.
Pathways HomeEd also focuses on success beyond high school graduation. "As a counselor, I'm big on postsecondary plans," said Luna. Pathways HomeEd realizes that many students who come to them have been struggling in traditional schools and so it offers credit recovery, credit acceleration, and dual enrollment opportunities to ensure students' academic needs are being met. Check-in meetings, social-emotional guidance, and enrichment activities to prepare teenagers for high school and beyond are also available.
After a successful first year, and a promising second year, Pathways hopes to continue growing and supporting students and families. "I'd like to provide more opportunities to enhance the homeschooling experience with rooms for collaboration, tutoring, and socializing, a micro-library and post-secondary resource corner, as well as cover college applications and entrance exam fees for those that are experiencing financial hardships," said Luna. 
Learn more about Pathways HomeEd: Website