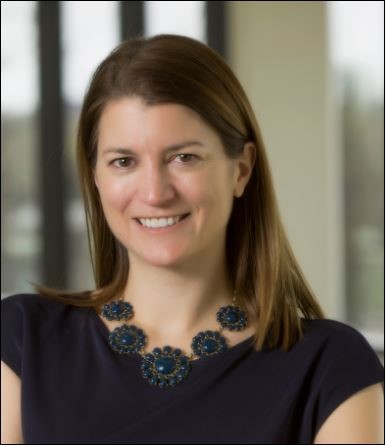 The VELA Education Fund announced in February 2021 that Meredith Olson will lead the organization as President. Read the Q&A below to learn more about this experienced K-12 education leader.
What interests you in leading VELA?
My experience with VELA goes back a few years, believe it or not. What started in 2017 as a few phone calls with peers from the Walton Family Foundation turned into several offsite meetings where we challenged one another to think differently about where and how education is experienced. These conversations grew to include practitioners, innovators, and academic researchers. The goal of these sessions was to better understand why a subset of families were and are leaving traditional education. Do they have different goals? How are they doing this effectively? Why is this movement gaining momentum? We all felt like traditional, one-size-fits-all schooling was not meeting the unique needs of children, and despite the various efforts happening across government, the private sector, and education philanthropy — including many I was involved in through Stand Together — we didn't feel like there was a concerted effort underway to support everyday people who were developing more individualized educational opportunities.
We kept in touch over time, jointly invested in a few grant opportunities, and in 2020 we launched VELA to accelerate more individualized learning opportunities for children and families around the country. The same people who sat down for those original conversations became VELA's founding Board members, and it's now my privilege to step into the President's seat and advance this effort to expand educational options. Particularly with the challenges exacerbated by the pandemic, this work feels more important than ever.
You've spent years developing and supporting K-12 education initiatives. Why are you so passionate about this work?
Childhood is a precious and irreplaceable time in every person's life. The formative experiences that happen through primary and secondary education provide the foundation for a life of contribution and purpose. I am passionate about this work because too many children do not have access to education that develops their individual talents and interests, and instead just passes them through the standardized system, leading to disengagement and underachievement. There's nothing more inspiring than education environments where students are valued and have the time and space to pursue their own paths.
What have you learned about K-12 from your years in this work, and from being a parent yourself?
I've spent years in education working with adults to offer high-quality education options for kids. Done poorly, this results in just another top-down, expert-led approach to education that disengages students.
What's most humbling to me is the realization that kids are smarter, more capable, and more adaptable than their parents could ever imagine. While the focus needs to begin and end with individual students, letting go is hard to do — it's hard for me to do as a parent. But we need to lift our children up and let them lead the way. As adults, it's our responsibility to come alongside students with support, trust, and respect. When those building blocks are there, the natural curiosity of childhood takes over and students become the creative and productive learners they are destined to be.
We're all more than just our jobs. Can you share a little bit more about yourself?
My husband and I are proud to call Wichita, Kansas our home. We have a son in high school and three daughters in middle school — yikes! Everyone in our family loves to watch and play soccer, which has become a year-round obsession at this stage in our lives. We also enjoy skiing and snowboarding in the Rockies and spending time with our extended family on the East Coast.
You majored in mechanical engineering while at college. Tell us about that choice, and how that background informs your work today.
When I attended college in the early 1990s, I was motivated by practical considerations. I needed to get a job to support myself financially. My decision to study mechanical engineering was simple: I loved math, I loved design, and I loved to build. At the time, I had no idea how important this choice would be. I started my career as an engineer managing projects on the Gulf Coast of Texas and Louisiana. The best part of this work was building relationships with many different people (business leaders, vendors, construction crews, operators, field technicians) and the feeling of accomplishment when a project was completed.
My engineering experience prepared me to think critically. Whether I was building a model, developing a design, or managing a construction schedule, my fundamental role was to break complex problems into manageable tasks for execution. There's never a single best way to accomplish a task and there's always unexpected problems to solve! As an engineer, I had the freedom and the responsibility to think creatively about solutions.
The responsibility of being creative continues to drive my work in philanthropy and education. There are many opportunities to solve complex problems in our society, each of which requires a diversity of approaches and ideas. My goal is to contribute however I can to enable the creative potential of people and organizations who are developing unique solutions.
Looking ahead, how do you think VELA can contribute to the broader education landscape?
VELA is committed to fostering educational options that may better meet families needs. The organization was founded with the belief that traditional schooling is a bit static, a bit antiquated, with children learning in the 21st-century through many of the same structures as in the 19th-century. We see children's educational outcomes that have a lot more to do with their families' socioeconomic status than with their actual ability. And we see demands from the government and the private sector for specific skill sets not being met by the traditional educational system.
But this system is proving to be an ocean liner, slow to change course. VELA is investing not in the ocean liners but in a fleet of smaller, people-powered crafts that can move faster and explore less chartered waters. After all, a relatively small but steadily increasing number of families have been pursuing such a course — through homeschooling, microschooling, learning pods, and other alternative approaches — for years. What if more people explored more ideas more quickly?
The grants VELA funded through the Meet the Moment program have reached nearly 225,000 people, and the feedback we're receiving suggests that more and more people need to have such experiences. VELA is committed to expanding and accelerating such innovation.