Despite making up nearly half of the U.S. workforce, women are vastly underrepresented in the science, technology, engineering and math (STEM) workforce — only 27 percent of STEM jobs are filled by women.
One mother with more than a decade of professional STEM experience is working to change that by using a plethora of accessible and engaging STEM content and activities for parents and their daughters. Raising Smart Girls, a VELA Education Fund Meet the Moment 1.0 grantee, is an online community aimed at fostering the love of STEM among girls ages 3-12.
Motivated by her own two daughters expressing gendered preferences for toys and activities around age 3 or 4, Abi Olukeye founded her company Smart Girls HQ in 2018 to support parents of young girls.
"I couldn't believe my children were already assimilating limiting messages around what boys and girls could or couldn't do at such a young age. I soon discovered there was a lack of STEM programming and toys available for girls," explained Olukeye, who studied computer science, earned an MBA, and built a successful career in STEM. "I saw an opportunity to find and create STEM resources for girls and their parents. I wanted child-friendly, age-appropriate, fun content and activities to inspire the next generation of fearless female leaders and innovators."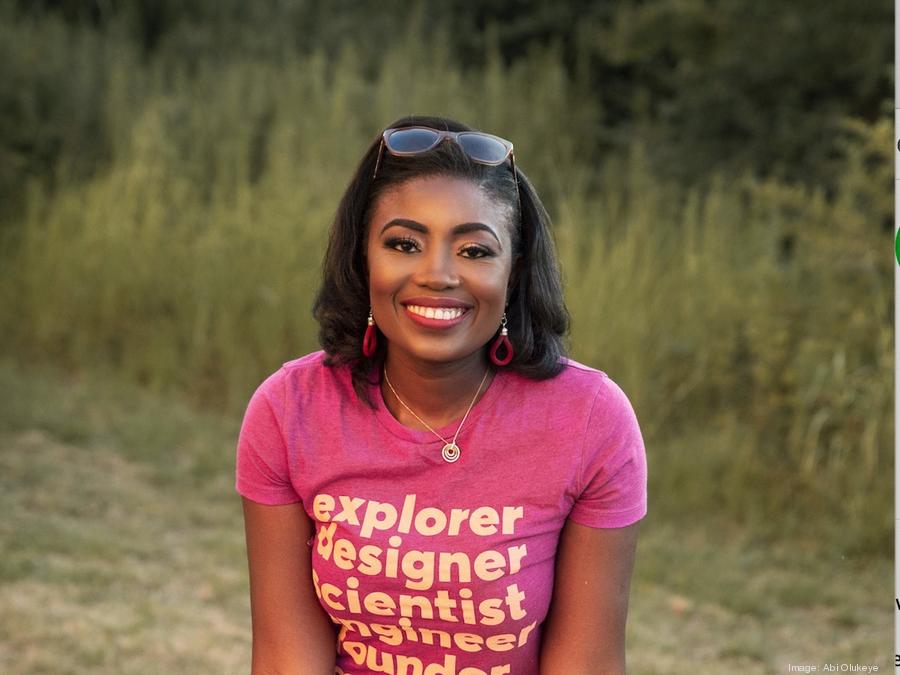 Olukeye's company publishes Raising Smart Girls for parents and creates Dear Smart Girl Activity kits to support engaging STEM informal learning at home. Raising Smart Girls counters gendered messages by offering girls plenty of exposure to STEM through everyday activities, hands-on project experiences, mentorship, and toys. With support from VELA's Meet the Moment grant, Olukeye released the first Dear Smart Girls STEM kit, an electrical engineering activity in which girls build their own circuit to light up a headband.
"The Dear Smart Girls STEM kits are intentionally designed for girls, and girls get to learn about concepts like electrical engineering from something that is familiar, like a headband," Olukeye explained.
The program's work is expected to grow in coming years thanks to a $256,000 grant from the National Science Foundation that will fund a digital platform to support the STEM kits.
The Raising Smart Girls website already includes an INSPIRE segment designed to showcase the stories of women and girls living brilliantly and making meaningful contributions to their communities in many industries, particularly in STEM.
Raising Smart Girls also offers a "STEM Ecosystem" to connect parents with STEM activities in a specific city, age-appropriate STEM-inspired toys and activities, and a weekly newsletter sent to 30,000 parents.
Olukeye says she wants Raising Smart Girls to be a fun, relatable resource that will expose girls to careers in STEM. She also wants girls to know that they are smart.
"Research has shown girls tend to lean away from considering STEM careers around age 12 for various reasons, but most importantly because of the lack of consistent and positive engagement with those subjects early on," Olukeye explained. "Stereotypes that math is boring or that engineering is a 'boy' thing are hurting our smart girls."
Contrary to the social bias that boys are naturally more capable of succeeding in math and science, research has shown that there is actually no difference in ability between genders when it comes to math and science. However, girls are more prone to doubt their ability in STEM subjects, while boys believe they can learn and improve.
"Learning for all students should come alive, be interactive, relevant, meaningful, and ultimately lead to very productive and rewarding careers in engineering, physical and life sciences, technology, and beyond," Olukeye said.
Learn more about Raising Smart Girls at raisingsmartgirls.com.
Contact hello@velaedfund.org to share your own nontraditional education innovation.