VELA's team members, grantees, and Board members were out in force in Austin earlier this month during the SXSW EDU conference.
Across more than five panel discussions and multiple events, VELA's team had the chance to share its story with hundreds of educators and entrepreneurs from around the country.

Highlights included:
VELA President Meredith Olson (pictured below, from left to right) listening to everyday entrepreneurs Domari Dickinson, Kyle Gamba, and Kym Kent;
Grantee Bernita Bradley (below, center), founder of Engaged Detroit Homeschool Co-op, describing her experience with pandemic education;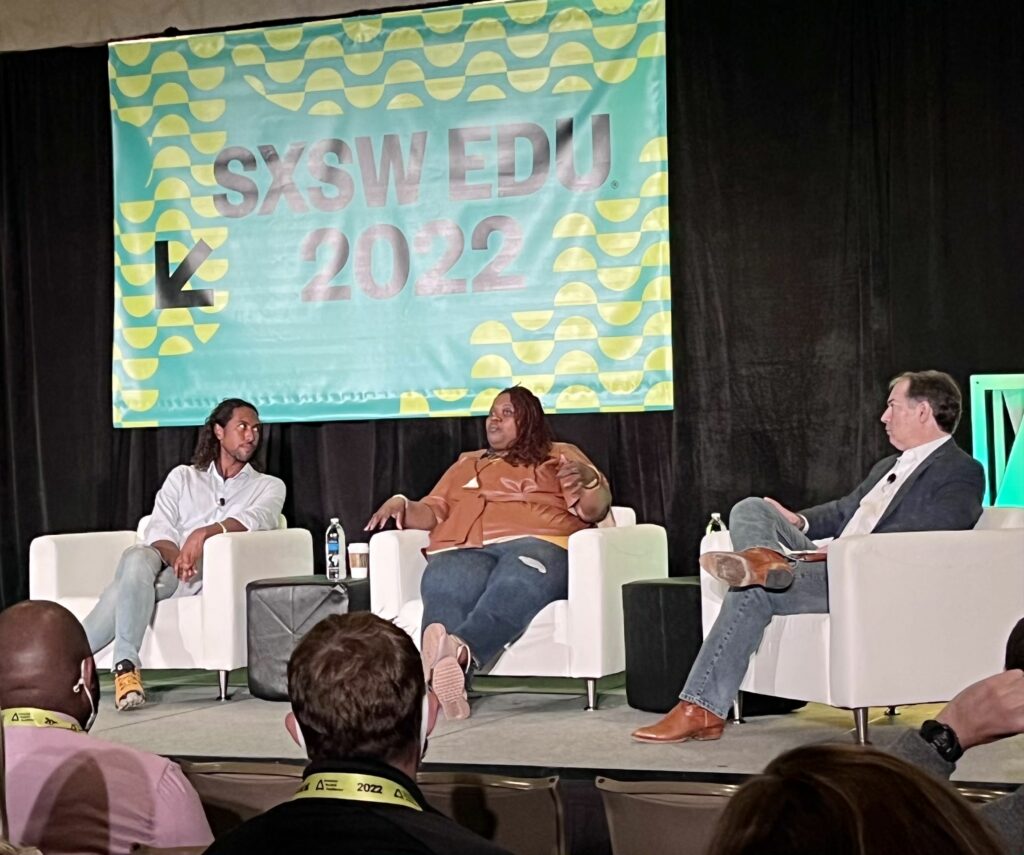 Derek Johnson (pictured below, from left to right) joining fellow VELA Board Members Todd Rose and Meredith Olson to discuss philanthropy and education;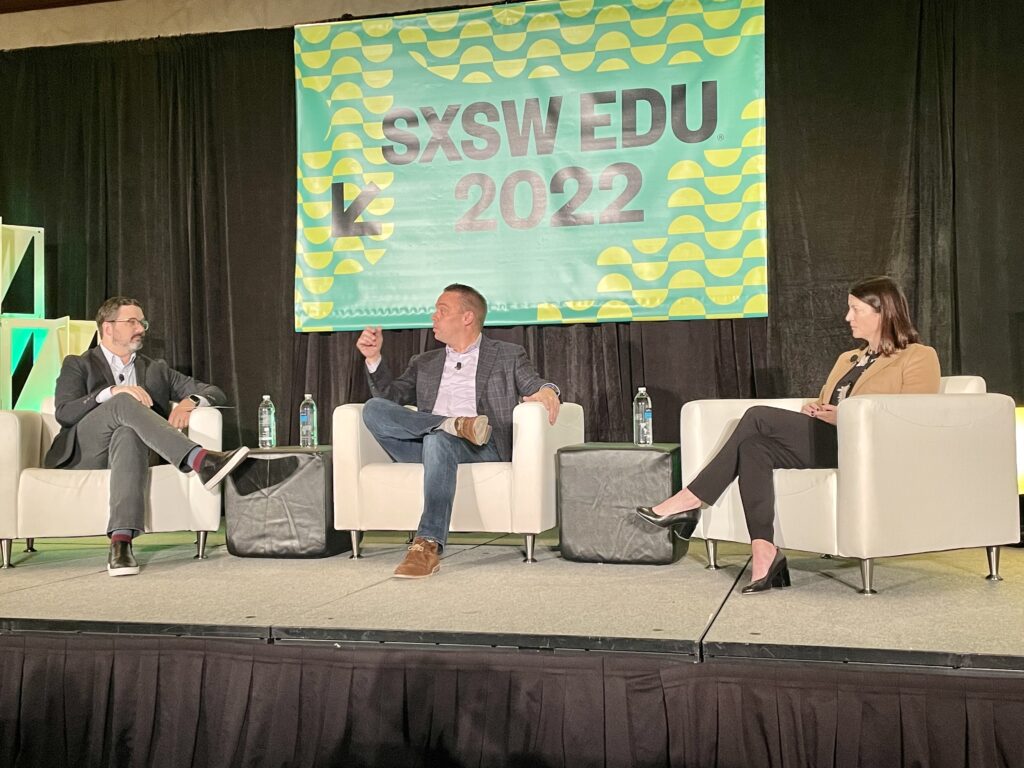 and much, much more, including grantees Denisha Merriweather and Janelle Wood exploring educational options specifically for Black students and grantees Toni and Uli Frallicciardi exchanging perspectives on teaching STEM skills through action sports with peers from Mexico and Ethiopia.
Plus, more than 100 current (and future!) grantees coming together and making connections at VELA's happy hour.
VELA is grateful for the opportunity to engage in-person with so many partners, current grantees, and prospective grantees!