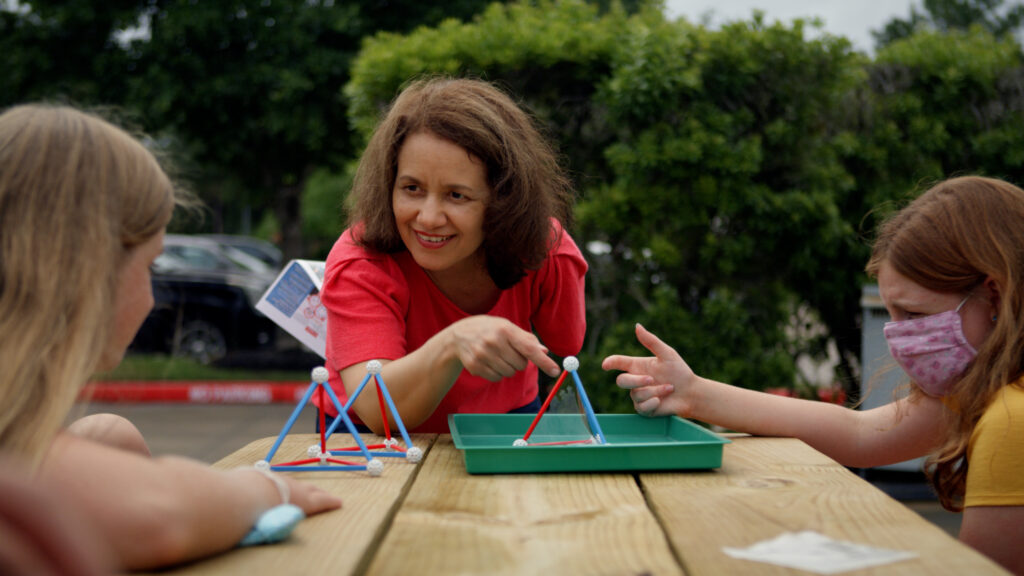 Inspired by her parents at a young age to make the world a better place, Dominican Republic-born Rosa Aristy is working to increase Hispanic representation in tech careers in the U.S., which has lagged for years.
Aristy is a trained data analyst with a Masters of Science degree. After years spent working in marketing at FedEx, Aristy saw that her children's peers in West Houston elementary and middle schools were eager to learn about programming and robotics. She launched a low-cost math program in 2018 that ignited in students a love for math; within long, Aristy realized there was a strong need to expand. Thus, Bridges to Science was born in early 2020 to provide year-round programs in math, coding, and robotics for Latino and other underserved middle school-age students who are beginning to explore their interests and think about careers. 
The expansion was timely. Weeks later, the COVID-19 pandemic hit and school buildings closed, leaving already underserved families struggling to find ways to keep their children learning and engaged.
"We seized the opportunity to inspire young minds to explore subjects and skills that were new to them like coding, robotics, and advanced math," explained Aristy.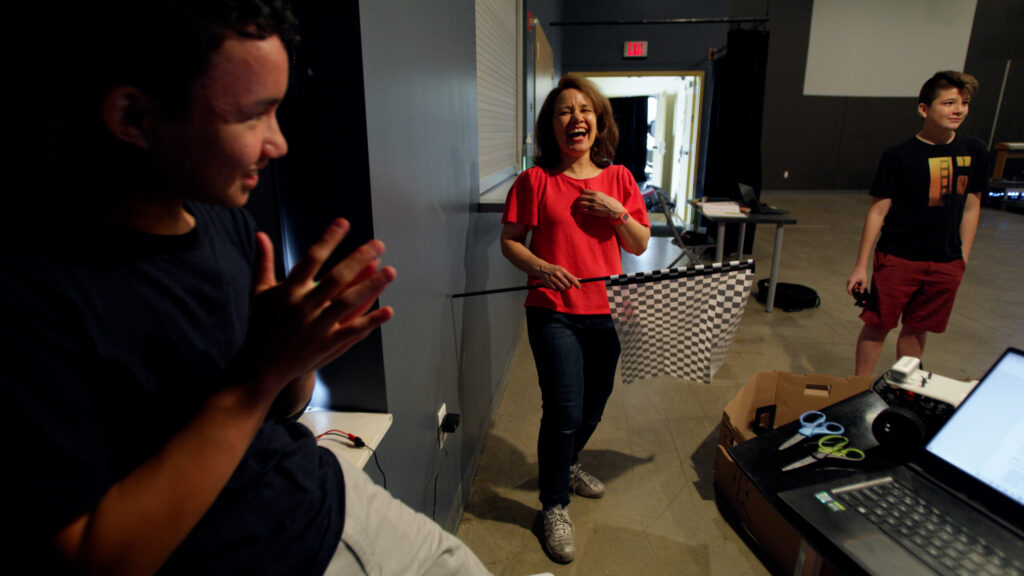 Beyond teaching valuable math and science skills, Bridges to Science approaches learning through fun, real-world, and hands-on methods.
"Gone are math drills and tests. We show students that math and science can be fun. We create a journey toward joyous math through high-interest projects and inquiry-based programs," explained Aristy. "Our students learn to see math and science in their futures. They see the doors that will open to them by pursuing a path that leads toward careers in math and science."
A free and low-cost program, Bridges to Science enrolls students in a Spanish-taught coding club that offers instruction in Spanish. Its talented team supports families with an upper level math homework club for middle schoolers and a periodic "Family Hour of Code." For recruitment, the organization partners with homeschool groups, like-minded nonprofits, schools, libraries, and families to get the word out to underserved students.
And soon Bridges to Science will support even more young people. In July, the organization was among those selected by Scratch—the world's largest coding community for young people—to participate in the Scratch Education Collaborative, a $5 million program supported by Google.org. More than 40 organizations from 13 countries will collaborate "on supporting learners from historically marginalized communities in developing their confidence with creative computing."
Learn more and connect with Bridges to Science:
bridgestoscience.org | Facebook | Instagram
Contact hello@velaedfund.org to share your own nontraditional education innovation.