A suburban Dallas microschool that serves students in grades K-8 is extending a unique branch of its offerings to homeschooling families in the area. Veritas Academy's personalized, self-paced, and collaborative approach presents a flexible option so homeschooling families can participate.
In its fourth school year, VELA Meet the Moment grantee Veritas Academy recently secured its own 10-acre property to expand the outdoor learning aspects of its project-based model. Its VELA grant helped to fund a renovated classroom building for its diverse group of 50 students.
"We value healthy risk-taking, nature study, students driving their own learning, and deep dives into interesting topics and projects," explained founder and head of school Jennifer Hotopp. "We have a wide range of academic abilities represented in our student body. We work with students who have dyslexia, and we have a reading specialist to help us better meet the needs of these students. We also work with various students who are challenged with other learning differences alongside gifted students who need an extra challenge to ensure that learning remains engaging."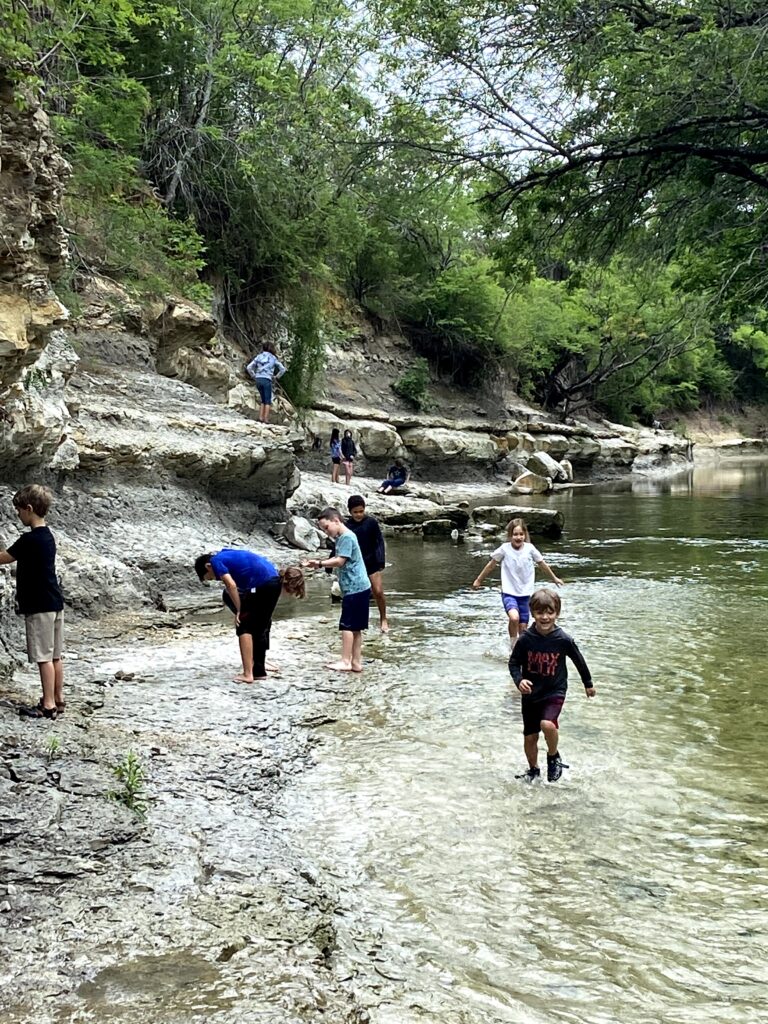 Veritas Academy offers flexible schedule options to its families, who can choose to enroll students in a Monday through Thursday program with an option to participate in a Friday enrichment offering. Families who have chosen to homeschool can enroll students in a variety of homeschooling supplement programs, such as art, gardening, and collaborative math, science, and history classes. In the future the school plans to expand to serve high school-aged students through a project-based learning program.
Of families enrolled full time at Veritas Academy, Hotopp explained, "Most of our families are either previous homeschoolers that found homeschooling to not be a good fit for them but still desire the personalized education model. Or they are previous public schoolers who were feeling frustrated or disenfranchised with the system."
The microschool's new tree-surrounded campus has rolling hills and a creek. Students will design and create a forest playground, large garden, and an orchard. The project includes teaching students entrepreneurship skills as they develop and run a community farmers and artists market.
"Our learners need to feel known and understood. They love having a voice and choice in their learning journey and, though they won't always admit it, they enjoy being challenged," Hotopp said.
Learn more about and follow Veritas Academy at veritasacademics.org | Facebook | Instagram | Twitter