VELA funds people and programs that are meeting students' and families' unique education needs. VELA was founded on the belief that a one-size-fits-all system is insufficient; instead, we envision a world where every family and young person has access to rich, meaningful learning opportunities that create pathways to a life of purpose.
We believe in custom approaches that families are building for their own communities. We support a diverse portfolio of learning models and platforms, content and resources, that redefine how, when, and where learning takes place, and that allow families to access options that better meet their needs.
Areas of Interest
We are interested in funding programs that:
Enable parents to choose / implement the educational model that works best for their child;

Customize learners' experience to be just right for them;

Contribute to a diversity of out-of-system PK-12 solutions;

Create community and a sense of belonging for parents, students, and educators;

Provide access to out-of-system learning for historically underserved communities.
Ideas need not be 'proven' to receive our funding; VELA is about exploring new possibilities and enabling more people to test ideas more quickly. 
How We Fund
VELA makes two types of investments:
Microgrants (up to $25,000)
We award microgrants to early-stage everyday entrepreneurs — students, families, educators, community members — who are innovating outside of the traditional education system.
Past microgrant recipients include the Zucchinis Homeschool Co-op, the Homeschool Resource Roadmap, and Engaged Detroit.
The application for the next round of microgrants is expected to launch in fall 2020.
Bridge Grants ($25,000+)
We award bridge grants to more established organizations that are looking to bridge to wider adoption, whether it's to another audience, another region, or through a new pilot. As always, VELA is looking for nontraditional education programs that represent bottom-up, not top-down, innovation. 
Past grant recipients include Prenda, GripTape, and Nevada Action for School Options.
Learn more about bridge grants.
VELA is committed to moving money quickly and trusting people with investments. Applications are straightforward, and reporting requirements value learning over compliance. VELA's focus is on maximizing grantees' impact.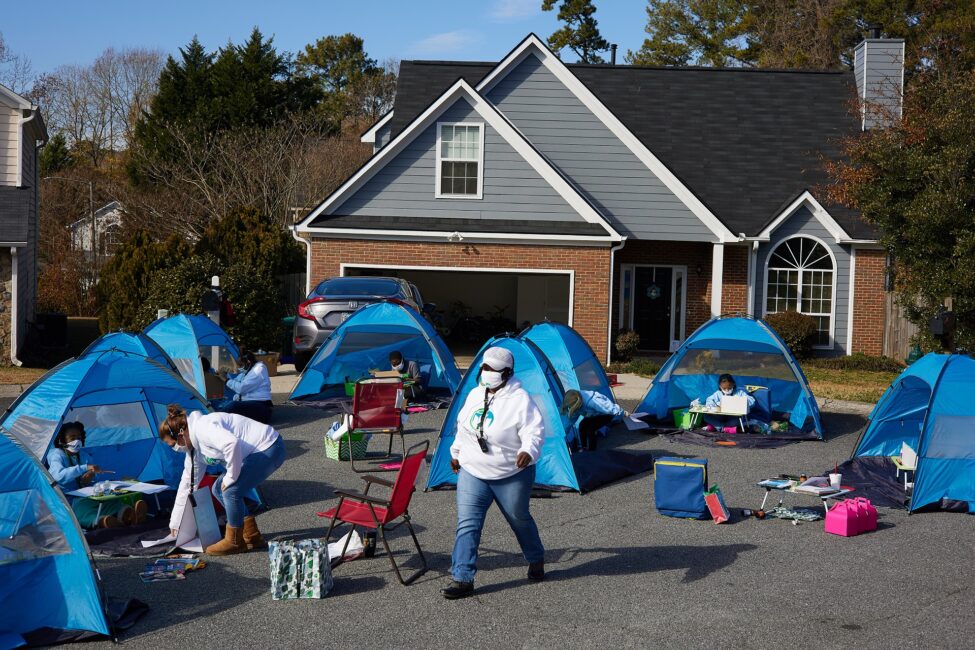 Meet the Moment 1.0
VELA's Meet the Moment grant program launched in August 2020 to meet educational needs created by the pandemic. Working with five funding partners, VELA distributed more than $2.5 million to 450 grantees and impacted 250,000 children and families. The program embodies VELA's commitment to provide grants quickly and trust people and communities to meet learners' academic and social-emotional needs.